ZUGFeRD is reality and no longer a start
Olten, May 2nd 2019: At the GS1 system conference Simone Sporing, head of B2B at Coop, reports on her experiences one year after the introduction of ZUGFeRD 2.0 / Factur-X.
"For the operating cost invoicing the ZUGFeRD is perfect for us", reports Mrs. Sporing enthusiastically. At Coop, invoices for goods have been sent electronically via UN/EDFACT for years. These are about 3.5 million invoices from approx. 3,000 billers. They account for a total of 90% of the invoice volume.
Not much potential for more than 80% of electronic invoices?
However, as so often, the last 20 percent are the most difficult. Coop receives approximately 425,000 operating cost invoices annually from 21,000 billers. And here only 3 percent of billers send more than 100 bills a year. This accounts for 67% of the invoice volume.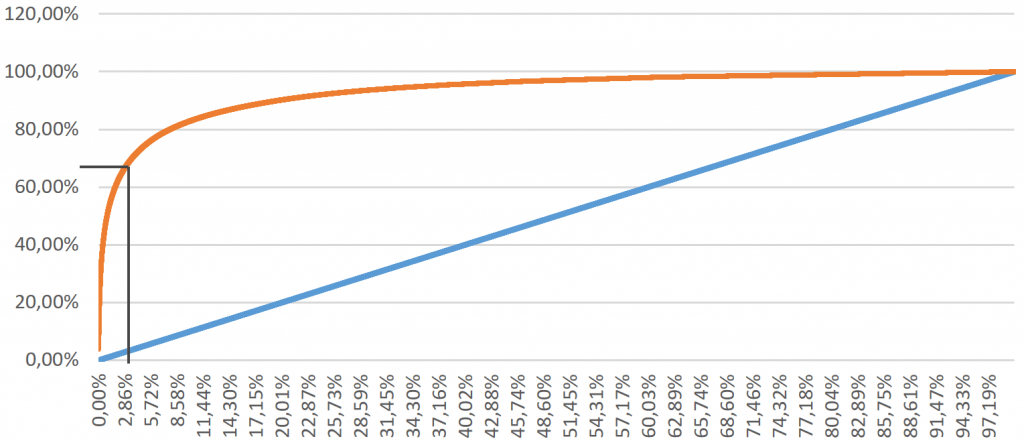 Only a good half of the invoice data could be read out via OCR. "The system simply doesn't learn if a sender only sends 1 or 2 invoices per year. And that's more than 8,000 billers with us," notes Ms. Sporing.
Implementation with and without service providers
In Switzerland, there has not been a mandatory signature since 2006, but many companies feared that documents without a signature could be rejected during a tax audit. In the context of the comments on the revision of the VAT Ordinance as of 1 January 2018, it was made clear that there are no regulations that go beyond the general accounting obligations. In its search for a solution for electronic operating cost accounting, Coop has made it strong to find a standard that can be implemented with or without a service provider.
For data security reasons, Coop did not consider sending e-mails. In particular, the prices agreed with the suppliers are data-critical and must not be sent openly legible. A solution with coded E-Mail was also not in question, since here the technical expenditure seemed too high. Also the authentication of the invoicing party (still a legal requirement) via the e-mail sender was not used securely by Coop, as concrete cases of misuse exist. Coop therefore decided to use an encrypted AS/2 connection to its service providers. The unencrypted, standardized ZUGFeRD file could now be transferred via this secure data connection. The service providers have implemented various integration solutions for the billers. They offer not only the pure transmission, but usually also the creation of the ZUGFeRD invoice.
"We have enough momentum to reach our 2019 implementation target."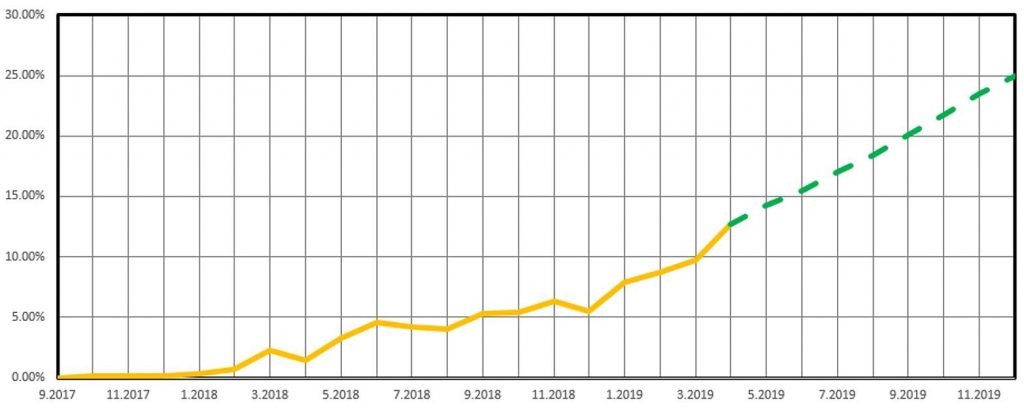 For Ms Sporing, the great advantage of ZUGFeRD is that it allows various processing options for the recipient. Since ZUGFeRD is initially a PDF file, it is immediately clear to each recipient that they have received an invoice. And just like a normal PDF invoice, a ZUGFeRD invoice can also be processed. However, Coop uses the machine-readable data contained in the invoice, which virtually eliminates the error rate during capture and significantly supports automated processing.
The feedback from Coop's invoice suppliers is also consistently positive: their efficiency has also been significantly increased. "The aim was to be able to implement electronic invoicing with new or existing partners without any announcement, a connection process or a test," reports Ms Sporing. With ZUGFeRD, she has achieved this goal and is pleased with the low support effort.
With this positive experience, Coop is now also using ZUGFeRD internally, as well internationally at Transgourmet . The next step is to send ZUGFeRD invoices. In future it will be possible for invoice recipients to specify whether they wish to receive EDIFACT INVOIC or ZUGFeRD invoices.
When the moderator finally asks her what she would like to see, she appeals to the participants: "All our partners were thrilled to be allowed to show their logo during the ZUGFeRD implementation. It would be good if the standard became more integrated. Especially in Switzerland."